4Life Transfer Factor educates your immune cells to support your immune system's ability to recognize, respond to, and remember potential threats. This Transferceutical Science encompasses the research, technology, and innovation of products . 4Life Transfer Factor products are patented, certified, and highly researched.
What are transfer factors?
Unlike common supplements you find in every health food store, transfer factors aren't vitamins, minerals, or herbs (substances that add nutrients to your body). Instead, they're molecules that transfer immune memory and knowledge from one entity to another, and are part of a ground-breaking approach to immune system support.
What research has been done on transfer factors?
In the decades since Dr. Lawrence's pioneering work on transfer factors, researchers and institutions have spent an estimated $40 million studying transfer factors and have published hundreds of scientific papers documenting the ways in which they impact the immune system.
An independent study reported that 4Life Transfer Factor® Tri-Factor® Formula and 4Life® Transfer Factor Plus® Tri-Factor® Formula boost natural killer cell activity by up to 283% and 437% respectively.*1
When were transfer factors discovered?
In 1949, Dr. H. Sherwood Lawrence, a New York University immunologist,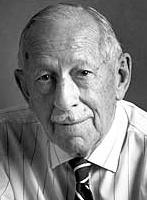 determined that an immune system response could be transferred from a donor to a recipient through a white blood cell extract. He concluded that these extracts contained a "factor" capable of transferring the donor's immunity information to the recipient. Dr. Lawrence subsequently coined the term "transfer factor."
In 1998, 4Life® Founders David and Bianca Lisonbee licensed the patent to extract transfer factors from cow colostrum. The introduction of 4Life Transfer Factor® Classic opened the door to a new category of immune system support products. 4Life's commitment to transfer factor research has progressively raised the standard for modern-day immune system supplementation.
How is 4Life Transfer Factor different from other products?
Today, almost all immune system products on the market (vitamins, minerals, and herbs) have one thing in common: they provide temporary nutrition. However, the best long-term solution for an active, balanced immune system response is information. 4Life Transfer Factor works with your body's immune system in a unique way. It teaches your immune system to recognize, respond to, and remember potential invaders.* Looking beyond simple nutrition to providing vital information is a profound paradigm shift, and only 4Life Transfer Factor products leverage this innovative approach.
How can 4Life Transfer Factor support healthy energy levels?
4Life Transfer Factor supports healthy energy levels by promoting the effectiveness of your immune system.* When your immune system is working as it should, you have plenty of energy to do the things you love. Plus, the more energy you have, the faster your body responds to new threats.
If I eat healthy foods, why do I need 4Life Transfer Factor?
Healthy foods provide your body with important nutrients that provide strength. Immune cells need this nutrition, but they also need education. 4Life Transfer Factor provides information to help immune cells know how to keep your immune system running at peak performance.*
Does 4Life have patents for their transfer factor products?
Yes. The extraction process for transfer factors from chicken egg yolk is protected by U.S. Patent 6,468,534. Exclusive combination techniques for transfer factors from cow colostrum and chicken egg yolk are protected by U.S. Patent 6,866,868.
How can I learn more about 4Life Transfer Factor?
Explore 4life.com to find benefits, testimonials, and a way to purchase 4Life Transfer Factor products. .
How can I share 4Life Transfer Factor products with other people?
4Life offers a business opportunity that's just as rewarding as its innovative products.
4Life Commitment to Science
4Life Transfer Factor Educates Immune Cells
The New RiteStart® Kids & Teens!